Orbit Annexe Range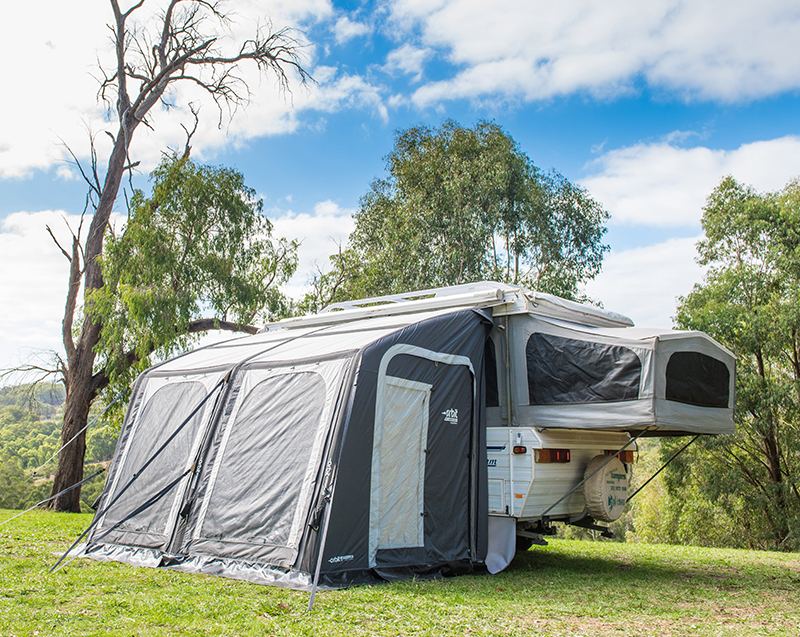 The Orbit Air Comet Annexe is a perfect choice for any camper, who wants robust annexe that provides extra space, style and convenience without having to pay a high price or carry a lot of extra weight.
The Orbit Air Comet is a comprehensive, single-inflation point caravan annexe, manufactured using waterproof 300D micro weave poly cotton canvas. It is lightweight with a modern curved design, which provides robustness for optimal performance in high winds.
The Orbit Air Comet Annexe provides extra living space for family, friends or your gear and protection from weather, dirt and other social undesirables. It is spacious and light-filled, offers superior UV protection and is very simple to set up and take down, which makes it both convenient and also family-friendly.