Motorhome Reversing Camera Kit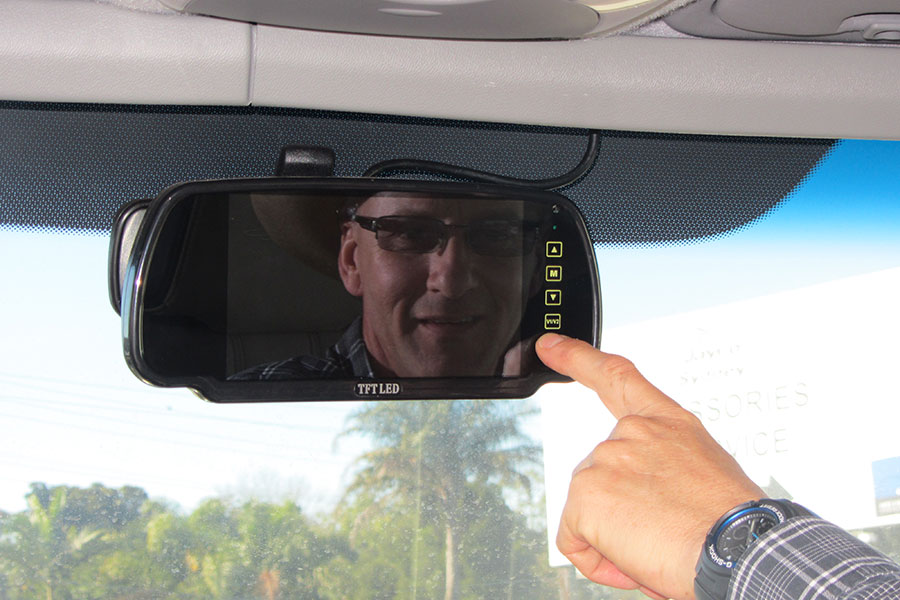 Sometimes, an extra pair of eyes at the back of our head would be a blessing, like when you've walked out of a public loo without realising there's a tail of loo paper stuck to your shoe! However, we were made to look (and think) forward at all times, which can make reversing any vehicle, let alone a motorhome, a tricky affair.
Introducing the new Motorhome Reversing Kit. It comprises of a 7" full colour monitor (which clips onto your existing rear-view mirror) and an eyeball camera (available in white or black). When the reversing camera is not in use, the monitor can be used as a normal rear-view mirror.
With the camera on, you're able to reverse your motorhome with added confidence. There are two options as to how the Motorhome Reversing Kit could be fitted to your motorhome but that depends on your needs. You could either turn the camera on manually via a button on the monitor or, have it turn on automatically when you've selected the reverse gear.